Architectural Interior Rendering Service
3D Interior renderings is that the interior designer or real estate engicies need to show theire design ideas to their potential customers. Our interior visualziation team focus on the interior funiture layout as well as the funitures to make the renderings more realistic.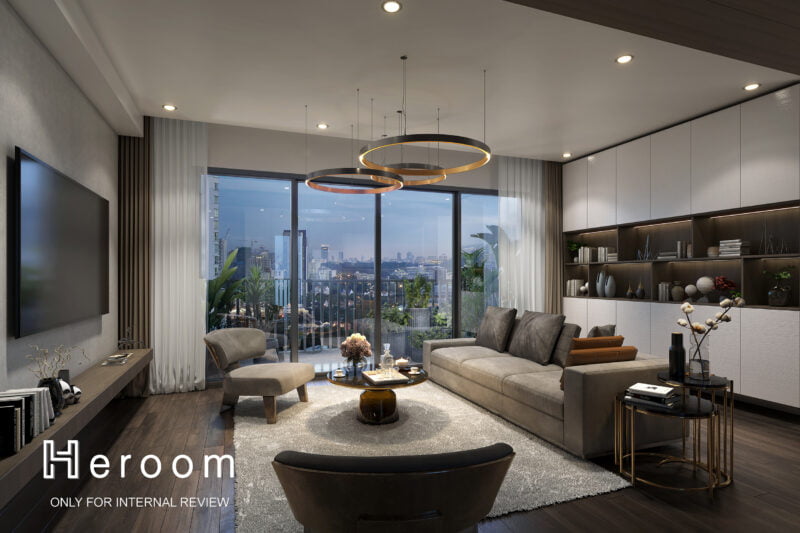 Heroom is a World-Class Architectural Interior Rendering Service Provider
Heroom CG is going to make your landscape much more aesthetic with additional features. Our smart techniques and software will turn your interior and exterior design much more photorealistic. With the help of the virtual reality feature, we turn your dream design into reality. Our landscape 3D design architectural service will give realistic shadows along with lighting. We use precise animation to make our clients understand better. you can also have exquisite structures for your interior and exterior elements. We provide unbelievable graphics in our future landscape design architectural service. Similarly, we can design houses, offices, shops, parks, and every locality. A whole realistic view in the 3D form will be offered to you. Your project will get stunning rendering for splendid results. We use only realistic colors, shadows, lighting, and patterns. You will get our fancy landscape design architectural service with dazzling animation. Our 3D and 2D designs will cover your whole project.
Categories of Modern Architectural Interior Rendering Service
Usually there are different kinds of projects may require a realistic 3D interior renderings to present the design, as a professional architectural visualization team, we are familiar with different kinds of projects.We provide 3D interiors for different kinds of houses, we offer residential , public spaces interior renderings. You can also avail of commercial interior floor plan service from Heroom CG. Our visualization team renders the graphics as per your budget and requirements. These artists are well-qualified and experienced. You can have visuals of the interior floor plan however you want. We provide residential project 3D interior service too. We also provide realistic animation in our interior rendering service. Our serene interior work will match any kind of structure you have. Our 3D architectural interior visualizations service will help you or your client understand the entire project easily. We work on providing realistic 3D interiors with high quality realistic outputs. That's why we offer our future architectural interior visualization service worldwide. We also use sharp animation to meet all the needs of our clients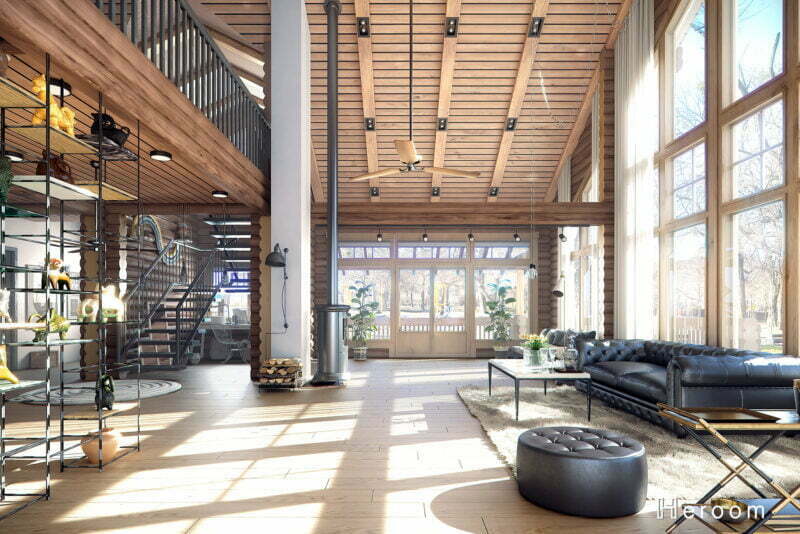 Budget-Friendly Charges for 3D Architectural Interior Visualizations Service
We offer budget-friendly charges to people who avail of our interior rendering services. Due to our decent charges, it becomes much more affordable for our clients. That is the most important factor in the real estate sector. If you get office interior floor plan service from us, we will offer low charges. Our pocket-friendly services will satisfy you once you avail them. We offer reasonable charges for our architectural luxury interior renderings service. If you want to have your project's interior rendered at discounted rates, we are here for you. Our state-of-the-art digital tools along with advanced software will help you in many ways. You will not have to look anywhere else when we are offering very reasonable charges. We have a residential interior floor plan service also. You can get that at a budget-friendly fee. Those people who want to have a low or medium level of architectural rendering can also contact us anytime.
What Difference will Heroom CG Have on Your Project?
We will make a huge difference in your previous and new interior renderings. Heroom CG has been helping our clients for a long time. We have over 10 years of professional experience. Our business was started in the year 2019. Since then, we have been providing our luxury interior floor plan service to various clients worldwide. We are based in China and cover numerous clients around the world with full cooperation. Our creative rendering service will suit your interior projects. We offer different kinds of architectural modern interior renderings services.