Landscape 3D Architectural Rendering Service
Aesthetic Landscape 3D Design Architectural Service of Heroom CG
Heroom CG is going to make your landscape much more aesthetic with additional features. Our smart techniques and software will turn your interior and exterior design much more photorealistic. With the help of the virtual reality feature, we turn your dream design into reality. Our landscape 3D design architectural service will give realistic shadows along with lighting. We use precise animation to make our clients understand better. you can also have exquisite structures for your interior and exterior elements. We provide unbelievable graphics in our future landscape design architectural service. Similarly, we can design houses, offices, shops, parks, and every locality. A whole realistic view in the 3D form will be offered to you. Your project will get stunning rendering for splendid results. We use only realistic colors, shadows, lighting, and patterns. You will get our fancy landscape design architectural service with dazzling animation. Our 3D and 2D designs will cover your whole project.
More About Future Landscape Design Architectural Service
In our architectural rendering service, we provide features like furniture, amenities, appliances, windows, and everything you can find in a neighborhood. You can have appealing designs for the landscape of your project. Likewise, we have a park landscape design architectural service also. You can also avail of that from us. We create a lively environment, features, and locations in our design. This 3D feature will also add appliances for the interior to make things realistic. Our 360-degree view will help you understand the design better. Also, you can have a virtual look at the project. In our residential landscape design architectural service, we cover everything you need. You can also get photomontage-type designs from us. We prefer visualization in the most creative way. Your construction of the project will get much ease from us.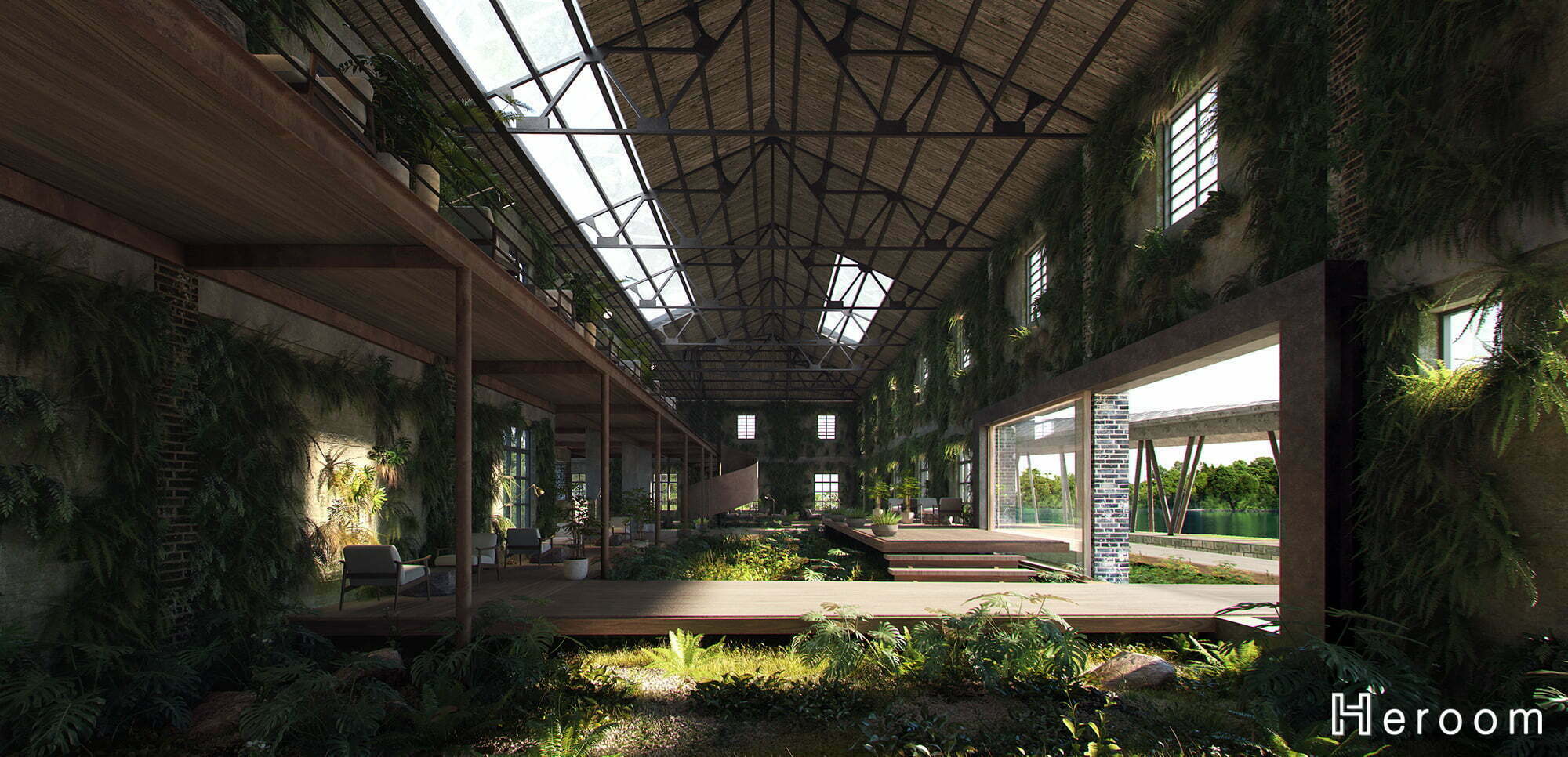 Pocket-Friendly Charges for Fancy Landscape Design Architectural Service
All our clients can avail of affordable 3D rendering services. We want to let our clients explore our services on our website. They will get feasible price options so they can afford them conveniently. Heroom CG provides landscape rendering services at reasonable fees. You will have landscape 3D design architectural service at unbelievable charges. You can easily avail of our services as per your budget. Our designs are modernistic and our rates are modest. You will always receive high-quality results at a pocket-friendly fee. Our developers are highly skilled in their work. They are maestros in architectural tools and techniques. Your project will be adjusted as per the real estate sector's rules and regulations. We offer a city landscape design architectural service at budget-friendly charges to everyone worldwide. You can have our clear illustration along with detailed architectural design at an affordable amount.
In 2019, we started our business of architectural designs. Our team is composed of dexterous architects. Our team has years of hands-on experience. You can have our services of architectural rendering and landscape designing. We work with advanced software as an architectural rendering service provider. In the real estate industry, we ensure to follow rules and regulations for the safety of users.  Our 3D models comply with realistic and applicable modes. We provide the finest resolution in our graphical representation. We offer landscape rendering for commercial, residential, official, etc. You can avail of our park landscape design architectural service too from us.